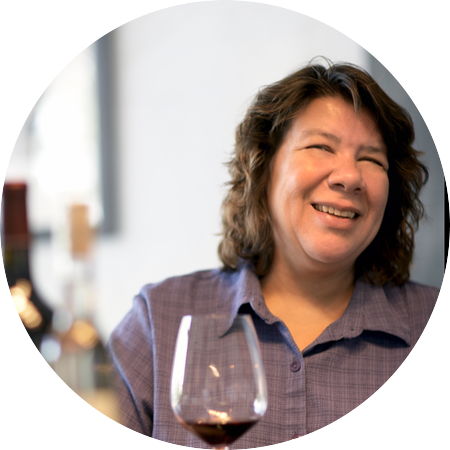 Tina Mitchell
As with most winemakers, Tina Mitchell's interest in wine developed early, while she was attending the University of California, Davis, as a premed student. During her third year, a friend from her hometown of Ukiah, California, opened a winery, which introduced Tina to wine. After taking a class in enology and viticulture and working a harvest in Paso Robles at Estrella River Winery, Tina knew she had found her new career path.

After marrying in 1981, Tina moved to Napa, where she worked a harvest at Rutherford Hill Winery. After harvest, she finished her last quarter at U.C. Davis and earned her degree. She then worked at Louis Martini and Niebaum Coppola, where she was able to make wine alongside celebrated winemaker André Tchelistcheff. "I feel I was very fortunate to work so closely with such a legend," she says. "André taught me the importance of being a hands-on winemaker." 

In 1991, Tina went to work at William Hill Winery, where she rose from lab enologist to winemaker during her 12-year tenure. Since joining Palmaz in 2003, she has had a hand in all of the winery's viticultural and winemaking decisions.