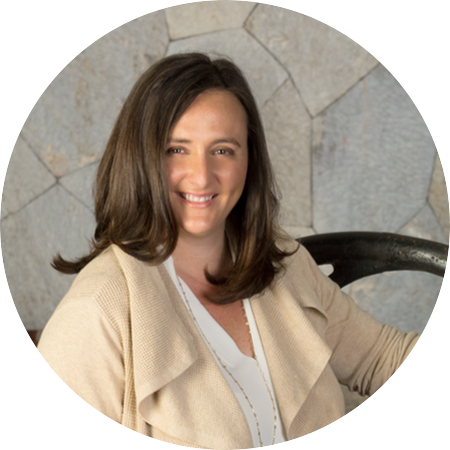 Florencia Palmaz
Originally from La Plata Argentina, Florencia's energy is the result of her California sunny attitude, Texas big sky thinking, and Latin American flair. A serial entrepreneur in the food and wine industry, her career started from her dorm room in college. While many of her roommates were forging their future in tech, she was drawn to traditions of the dinning table. 

In 1996, Florencia and her mother Amalia began their adventures in food establishing one of Texas' first premier gourmet food delivery companies. Haute @ Home Cuisine delivered nationally hand-made delicacies ranging from Langoustine Canapés, to Foie Gras Stuffed Quail and even elaborate house-made pastries as Croquembouche from their commercial kitchen in San Antonio Texas. The gourmet foods catalog company eventually evolved into a foundation kitchen where many of the country's premier restaurants and supermarkets partner with the mother and daughter team to create their signature dishes. Still cooking up great foods today, the company continues to be San Antonio based and 350 associates strong. 

In 2003 Florencia relocated to Napa Valley to help launch the family vineyard and estate. Her culinary and technical background has served her well as the creative force behind the brand. Florencia's passion for food has always been in the background at Palmaz Vineyards. Today the wines are known for their complex nuanced textures making Palmaz Cabernet renown for its versatility in food pairing. Today Florencia guides the wine's style and directs the culinary program at Palmaz Vineyards.

 Her passion centers around the desire to produce authentic products that inspire people to gather around a table, these products range the menu and venue from grass-fed Wagyu beef to estate-grown Cabernet Sauvignon. As President of GoodHeart Brand Specialty Foods and co-founder/Partner of Palmaz Vineyards, Florencia is not afraid to weave traditional methods with modern technology to deliver great quality products.  Today Florencia lives with her son and the rest of the Palmaz family on the vineyard in Napa Valley. In her free time she loves to tend to her culinary garden, and of course throw great parties to gather her family and friends around her table.