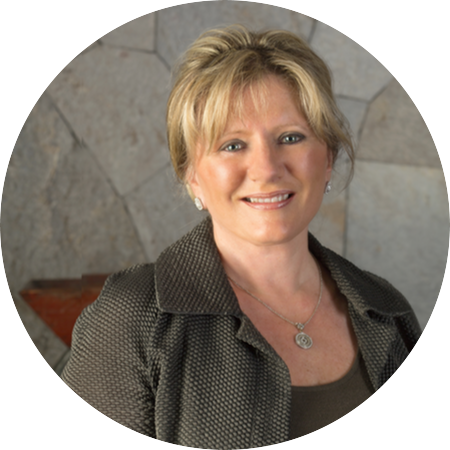 Amalia Palmaz
Born in Buenos Aires, Argentina, Amalia graduated with a master's degree in economics from the Catholic University of La Plata, Argentina. Until she came to the United States with Julio Palmaz, she was president of Cristamine S.A., her family's mining concern.
Amalia's passion for wine began when she first moved to the Bay Area. "My husband was completing his residency at U.C. Davis, and we would often visit Napa Valley on the weekends," she says. "I was immediately taken with Napa's incredible wines."
The centerpiece of the winery, the 18-story cave that hosts the fermentation dome and its elaborate technology, is in many ways a merging of her knowledge and skills with those of her husband.
Her interests in wine and cuisine don't end with the winery: With her daughter, Florencia, Amalia established a food company, GoodHeart Brand Specialty Foods Co., in San Antonio, Texas. Amalia's hobby is cooking, and she loves creating meals for her family and friends.